AQUATIC SAFETY
Call: (310) 645-8789 for service.
Fax: (310) 645-8788.
E-mail: prestonoidaol.com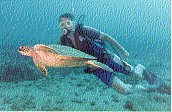 I trained for first aid and lifesaving, Los Angeles County and Professional Association of Diving Instructors (P.A.D.I.) certified SCUBA diving. My training with lifesaving, water safety, and diving makes me well aware of the hazards associated with pools and other water hazards. I have testified on pool cases including one where an infant found an open enclosure and drowned.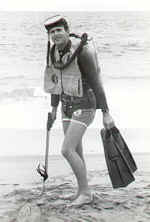 I have been retained in other pool cases where there was a dive into a shallow area, where boisterous diving for distance resulted in quadriplegia, and where deceptive bottom conditions induced unsafe dives. Another retainer required me to investigate a case of unexplained drowning while SCUBA diving. I have consulted regarding water slides and water parks.
Working for the insurance industry, part of the job was to evaluate the control over pool hazards in motels, apartments, camps, water districts, and similar policy holders and make suggestions for improvement. I can make underwater site inspections.
In my library, I have the regulations from the CPSC for water slides and the data regarding water penetration when diving and injuries to swimmers. I also have a copy of the SAE study and experimentation on head and neck injuries from diving accidents. I am quite familiar with these.
(See also the "Boating Safety" page)
Additional information on these hazards: DHMO.org